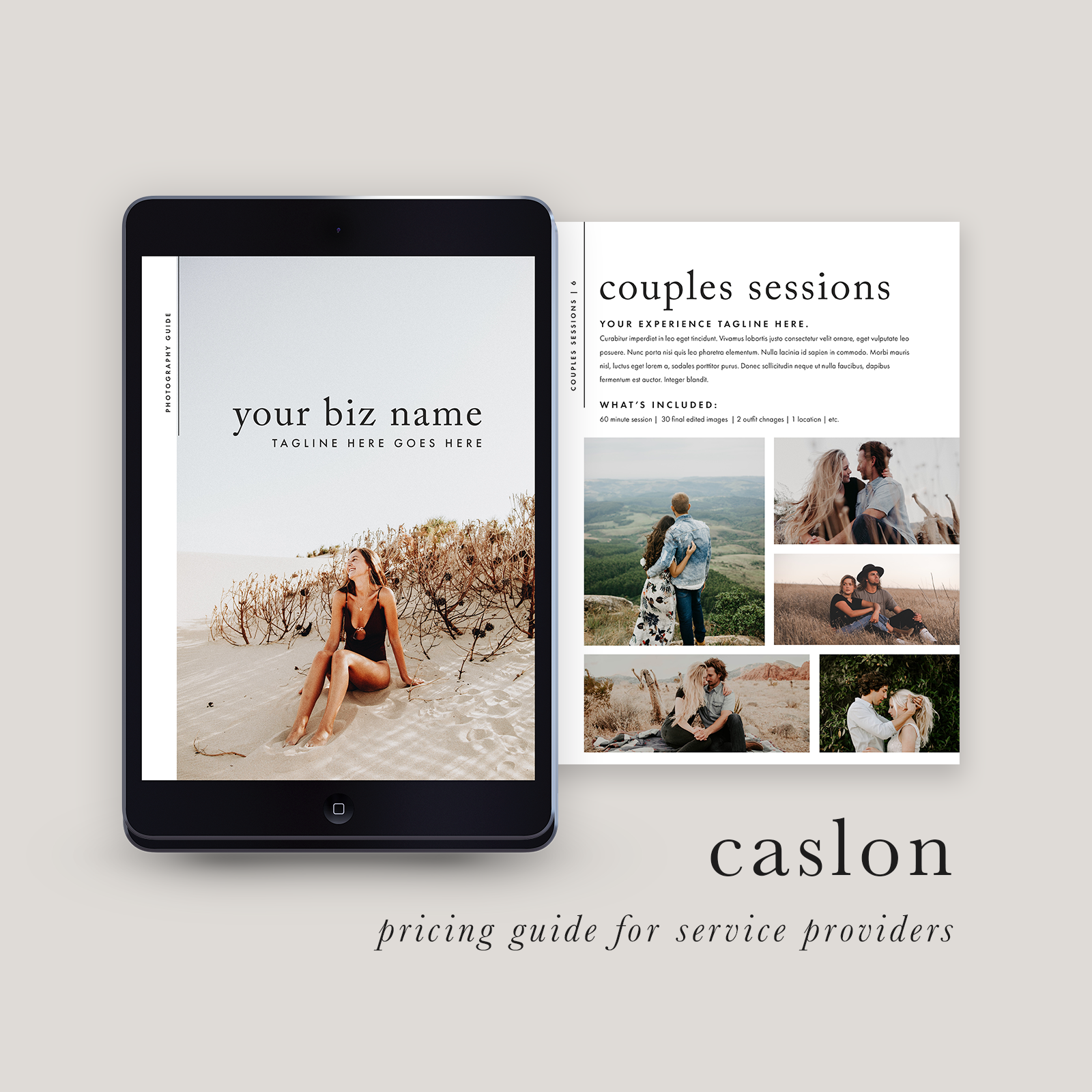 Caslon - Pricing Guide
This modern and easily customizable photography magazine template is designed to help photographers (lifestyle, brand, portrait, wedding, etc.) make a lasting first impression on their potential clients, showcase their work and experience, and fill up their calendar with bookings they're actually excited about!
What's included in this 9-page photography pricing guide:
Index

About page

Session overview page

(3) separate pages to showcase 3 session types, info, + work

FAQ

Contact info + how to book

Testimonials
Format: Photoshop -- video tutorial on how to edit and use included
Please note that fonts are not included in this guide, but font purchase info is included the download file.
When you get inquiries for your prices and session information, how do you respond?
Through an email with a few quick lines or a well-thought-out pricing guide?
This 9-page pricing guide is designed to help you stand out from your competitors and help your potential clients feel confident about booking and working with you.
When people send out inquiries, they're looking for someone they can trust. Someone who knows what they're doing, who speaks the same soul language as them, and can capture their grace and beauty.
They've already decided they like something about you, and now it's time to sweep them off their feet and make them fall in love with you.
Not only does this pricing guide help you avoid all the little back-and-forth, but it shows them your own confidence and expertise, which makes them more confident and excited to work with you!
Contact and support
If you have any questions, send me an email me at contact@mollyhostudio.com. Please allow for a 24-72 response time. Thank you!